Gafla Orange Box
At Gafla, We took inspiration from the stunning and vibrant desert of Al Ain, which is a true gem of the Gulf region, and chose to for it become the brand color - the magnificent Gafla Orange. This bold hue is a celebration of our heritage and the deep connection we have to our Gulf region. It is a color that exudes energy and vitality, just like the pulsating beat of our vibrant and thriving culture.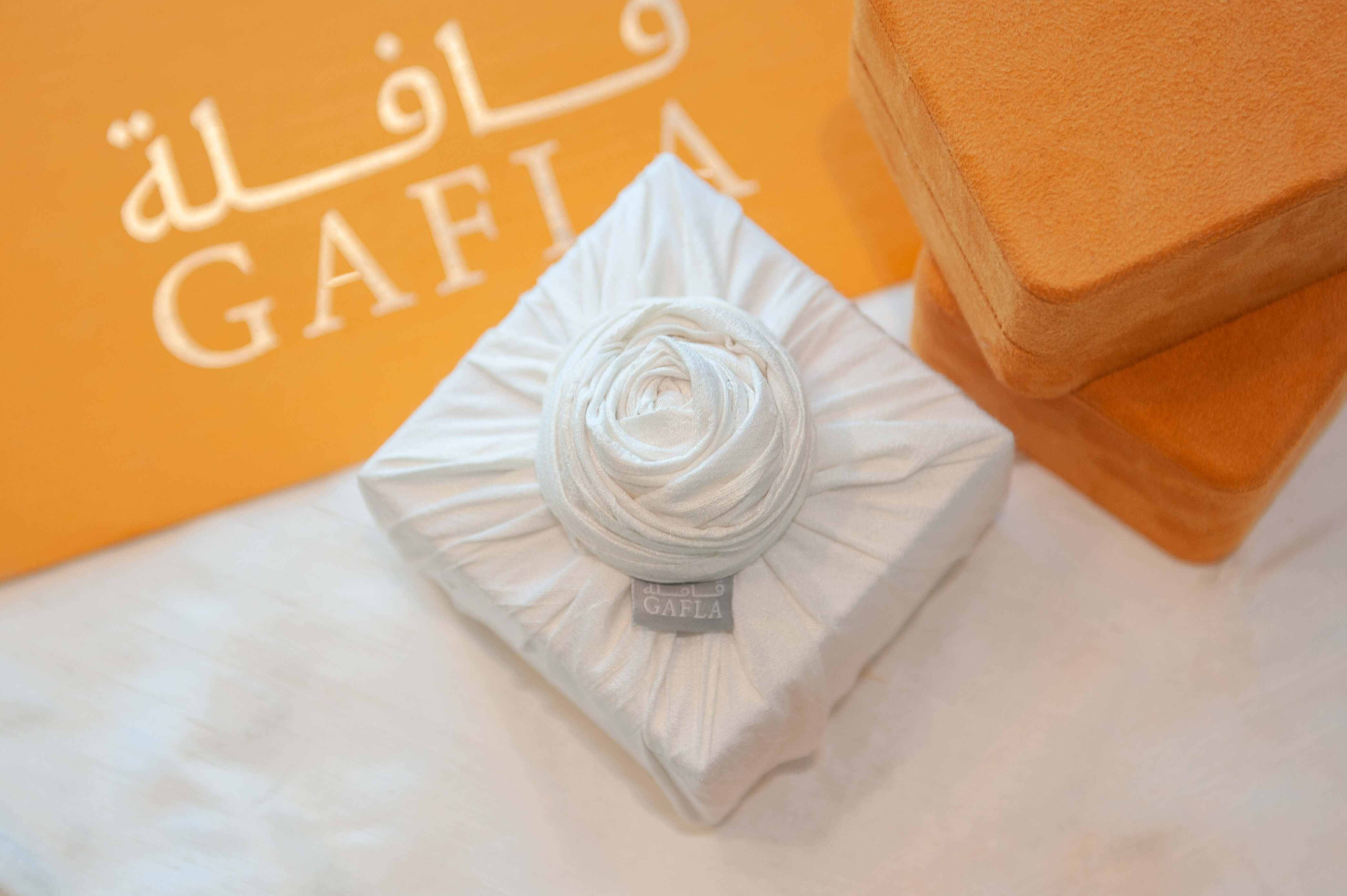 Gafla Signature Silk Wrap
At Gafla we use the finest raw Indian silk to pack and wrap our jewellery, inspired by the traditional use of the "Bukhsha". A Bukhsha is a piece of cloth that was tied at its corners or edges to protect and easily transport items like clothing, jewellery, or personal belongings. It was commonly used by sellers, mostly women, who would carry them to markets or homes to display their products to customers.